What is the Panda Control?
Panda Control is a software that supports the control of your iPhone/iPad/Android Phone on the computer/PC.
You could control your mobile, including mirroring the iPhone and iPad screen to PC with audio. You could control your phone by using your keyboard and mouse to click/type words to the app, and play mobile games on PC, which is faster than on Emulator.
Now we are planning to add other features, including screen recording, multi-use key-mapping and Auto Clicker, so that you can take total control of your iPhone/iPad/Android phone.
Download Panda Control
>>> https://www.pandacontrol.vip/ <<<
Panda Control Cool Features:
A.Panda Control supports Screen Mirroring.
After successful connection, your iPhone/iPad screen will appear on the computer screen. With Screen Mirroring, we can watch movies or play games on a larger computer screen. It is worth mentioning that Panda Control's Screen Mirroring allows for streaming of HD picture and sound.
Panda Control also provides some function buttons to take screenshots easily, or use the mouse to return home page/manage Control Center/check the notifications, etc.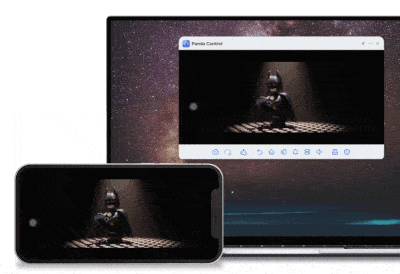 B. Panda Control supports controlling iPhone/Android from PC.
After successfully connecting your phone to Panda Control as mentioned above, you will be able to control your phone via mouse and keyboard.
For example, when browsing TikTok videos, you can use the mouse to like and swipe.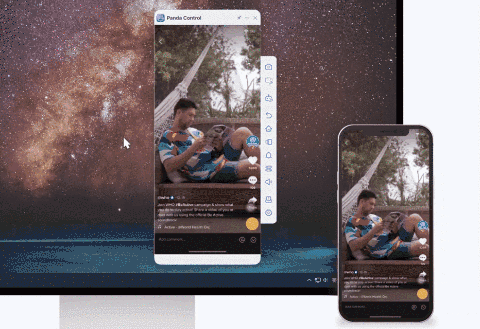 C. Panda Control supports typing on your phone by PC keyboard.
When you are busy working and studying on your computer, picking up your phone and then to reply to messages can interrupt your work and study process and make it less efficient. Now, when your phone is connected to panda control, you can type directly on your phone through your computer keyboard, just like using a Bluetooth keyboard.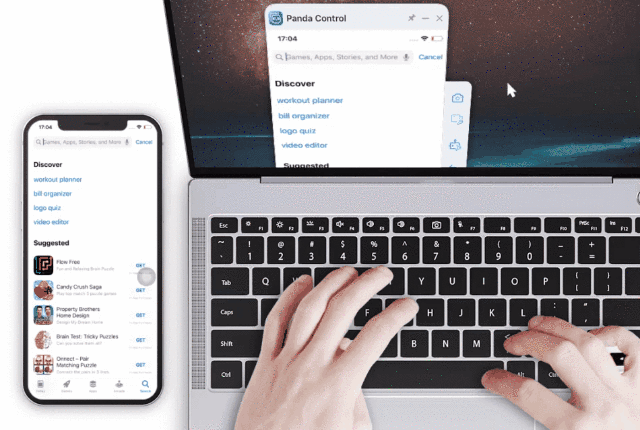 D. Be your Mobile Games Assistant, play mobile games on PC
Panda Control can be your Mobile Games Assistant. You can customize the keyboard and mouse with Panda Control to perfectly control the games on your mobile phone through your computer, and it can also help control the game scripts.
Currently, Mobile Games Assistant feature is under development, we need different adaptations for different games, and it will be officially launched in the future.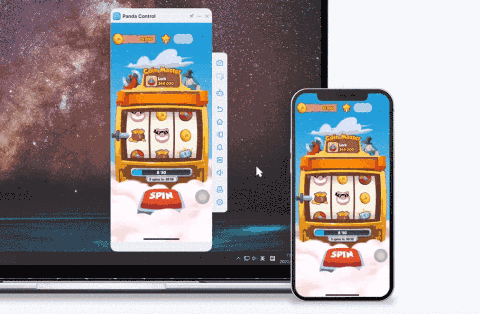 Download Panda Control
>>> https://www.pandacontrol.vip/ <<<
Panda Control is free trial for a limited time now, If you have any questions or suggestions, please feel free to click "feedback" in the Panda Control or send it to: panda.control.official@gmail.com
If you encounter any problems or bugs, you can right click the Panda Control icon in the Task bar, Select "Error log" to generate an log, then send the question with the log file to: panda.control.official@gmail.com